We are aimed at promoting African culture and heritage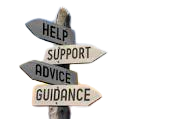 Our organisation advises African communities on various aspects of daily life that affect them. We encourage them to share their thoughts with us so as to advise them on challenging issues like employment, fuel poverty and debt, benefits issues, physical health challenges, mental health issues and educational issues.
Our organisation gives advocacy on issues which seriously affect the African communities like modern slavery and exploitation, discrimination and immigration. Many people in African communities live in precarious conditions, developing symptoms of depression and sleep disturbance, due to stigma arising from these challenging issues.  Our advocacy always prevents and protects every unfair condition.
Various support to the African communities. Our service gives support to the homeless and destitute. We help families with no recourse to public funds, with school uniforms due to cost of living and poverty. we give urgent provision and delivery of food parcels to struggling families through our weekly food bank.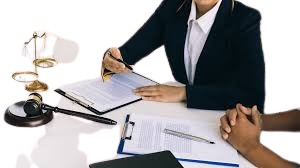 As an organisation that represents the African  communities we are entitled to speak and act on their behalf. We serve to express their views; we stand to speak for them where their voice cannot be heard. It does not matter what religion they believe in, we always act swiftly to attend to their urgent requests.
UAA Crowdfunding for Warm Space Extension 
This crowdfunding is to expand our current warm space provision by extending the opening hours and hire a cook and buy more food & provide hot meals for families. To donate click on the link to support this project.
United African Association is a registered charity based in Northampton. The organisation was formed to Advise, Support, Advocate and Represent organisations and individuals within the African community. We organise events, projects and activities that are aimed at promoting African culture and heritage to people in the UK as well as promoting cohesion in the community. We are dedicated to improving the quality of life of people in Africa by providing community outreach programmes through local participation and involvement. Since April 2020 we have been running a weekly food parcel programme to assist those most vulnerable
United African Association (UAA) engages in a variety of activities including attending council and other public meetings and events, recreational activities such as sports and cultural activities such as African drumming and dancing. Anyone is welcome to join us. Please contact us for further details.
The United African Association (UAA) are delighted to let you know that our application to the Together Fund has now been formally approved by our partner, Northamptonshire Sport. This fund will allow us to get much needed football equipment that will be used at our football activity, on Friday nights, and on other football activities we might develop in the future. A big thank you to Northamptonshire Sport from us, the United African Association.
Successful Training Project Recently Organised by UAA
UAA in support of "Poverty in Northampton" report:
UAA has been a key partner in the Hope Centre "Poverty in Northampton" research report. The report was led by Bishop Andrew Proud on behalf of Hope and written by Emma Matthews, who carried out the fieldwork with Bishop Proud, 
and with support from Robin Burgess, CEO of Hope.
The report 
This review sought to fulfill two key purposes:
To inform Hope's work and to identify priorities for new projects as we move forward from the 

first impact of the pandemic, and

To offer recommendations to our partners and other organisations as to local need, including

other anti-poverty projects and West Northamptonshire Council.
A copy of the report can be accessed freely via this link.
The report was launched in an in-person event recorded and available to watch here (and on YouTube). It is sobering as it contains stories of lived experience which form the basis of the report.